Town of Indian Lake, Tx. incorporated in 1978.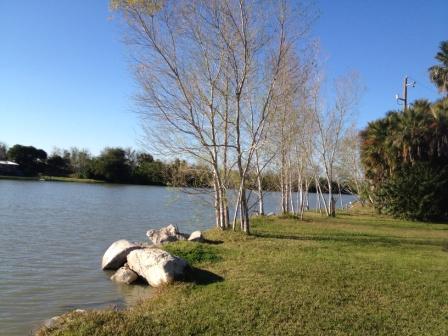 Idyllic resort-like environment – touch and go to numerous amazing locales it is surrounded by,  s eems like a vacation every day!
Has a serene and quiet quality of life; a safe and secure family environment.  It's located in a rural setting for those who enjoy the outdoors and it's an ideal place for bird-watching.  Birds as well as butterflies migrate yearly through this area.  Especially attractive and enjoyable are the Indian Lake Waterways and Cuates Resaca (one of the many fresh water tributaries off of the historic Rio Grande River).  A mixture of modular and small brick homes exist here.  Best school board and one of the best school districts in the lower Rio GrandeValley area.  The Town of Indian Lake, Tx. is also a pleasant as well as affordable locality for visiting Winter Texans.
The Town of Indian Lake, Tx. is centrally located –
It is situated by Los Fresnos, Tx. and south of San Benito and Harlingen, Tx.
To the south 9 miles is Brownsville; also south 12 miles is the Mexican Border.  To the north approximately 22 miles lies Arroyo City – a fishing resort that is by an estuary called the Arroyo Colorado.  To the east 21 miles, lies South Padre Island, another famous resort, site of fishing, numerous water activities in it's bay as well as beach activities and rides and numerous forms of indoor and outdoor entertainment venues.